My name is Roslyn McFarlane
Thank You for Visiting my Website
I am a Government Registered Civil Marriage Celebrant
- Independent Funeral Celebrant
- Civil Life Celebrant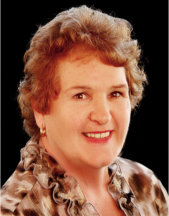 • 0401 275 678 •
I am a Celebrant who does more than Weddings, Namings and Funerals
I prepare Personalised Ceremonies to Celebrate all Occasions for People and Pets with Love and Care.
Your needs are my priority
• I welcome the opportunity to help you Celebrate the special days in your life
• I can offer you years of experience in creating and delivering ceremonies that are both meaningful and memorable
• If you are looking for a Celebrant who really listens to you, is friendly, honest, offers good old fashioned service and is still very professional; call me, I can help!
• My fees are very reasonable and I offer a range of options for you and lots of ideas that will make your ceremony unique
• You are welcome to use my extensive resource materials to help with the planning of your ceremony content and structure
• I will travel to any location to conduct your Civil Marriage or any other event that marks the milestones in your life.
At Access Civil Ceremonies we are:-
A - AVAILABLE ... for all types of Ceremony and to provide a ceremony any time of the day or night, at any location
"Short Notice" and "Sweet & Simple" Ceremonies are our Specialty.
C - COURTEOUS ... and respectful of you, your family and your guests
C - COMPETITIVE ... with our fees. Contact me for an obligation free quote - I offer a range of options to suit your budget
E - EXPERIENCE ... for all styles of Ceremony ie relaxed, formal, spiritual or fun
S - SATISFACTION ... Personalised Marriage, Funeral and Life ceremonies are drafted several times and submitted
for approval to ensure your complete satisfaction
S - SERVICE ... When YOU are our Client, YOU are the most important person. It's the little things that count!
Whether you need a Professional Civil Marriage Celebrant
- A fully Trained Civil Life Celebrant for any Stage of Life Ceremony, or a Caring and Compassionate Funeral Celebrant to Respectfully farewell your loved one, we at Access Civil Ceremonies can Help you.
We work with you to create a Ceremony that will Celebrate any Occasion.
Some examples are:
• Weddings
• Adoption ceremonies
• Anniversaries
• Vow Renewals
• Same Sex (Gay-Wedding) Commitment Ceremonies
• Birthdays
• Blended Families
• Engagements
• Rites of Passage
• Business Opening's
• Divorce
• Menopause
• Pet Weddings
• Commitment Ceremonies
• Funerals
• Scattering of Ashes
• Memorial Services
• Pet Funerals
• Welcoming Ceremonies
Member of the - "Ceremonies and Celebrations Network Inc."
• e-Mail us to accesscc@ymail.com
• PHONE 0401 275 678 •
IT'S THE LITTLE THINGS THAT COUNT THE MOST"
IT'S THE LITTLE THINGS THAT COUNT THE MOST"